Where are we?
St. Martin's Methodist Church
Rue de Belin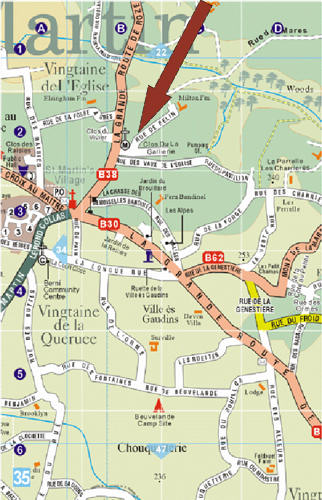 St Martin
Jersey
JE3 6BH
Directions
Though near the heart of the parish,

the Chapel is a bit 'tucked-away'. We don't really mean to "hide our light under a bushel"!! This map and directions will hopefully help you to find us.
It's worth the search!!
Follow the signs to St. Martin's Parish Church. Turn down the B38 towards Rozel.

At the bottom of the first slope, look to the right for a road sign "Rue de Belin".

Turn up that lane and follow the signs to the church car park behind the Chapel building.